THE CLIENT
The Client is a world leader in the development, production and sale of yeast, bacteria and special ingredients. Today, the company is present, through plants, distribution centres or representative offices, on all 5 continents and in 40 countries.
THE CLIENT'S REQUEST
The Client aims to reduce the volumes and relevant costs of wastewater disposal from yeast production, as well as to align wastewater management
to the eco-friendly approach that characterises the entire company.
THE SOLUTION
Evaporation technology: RV F 60
Construction material: UNS S32750
Overall dimensions: 18 sqm
ANALYSIS OF MAIN PARAMETERS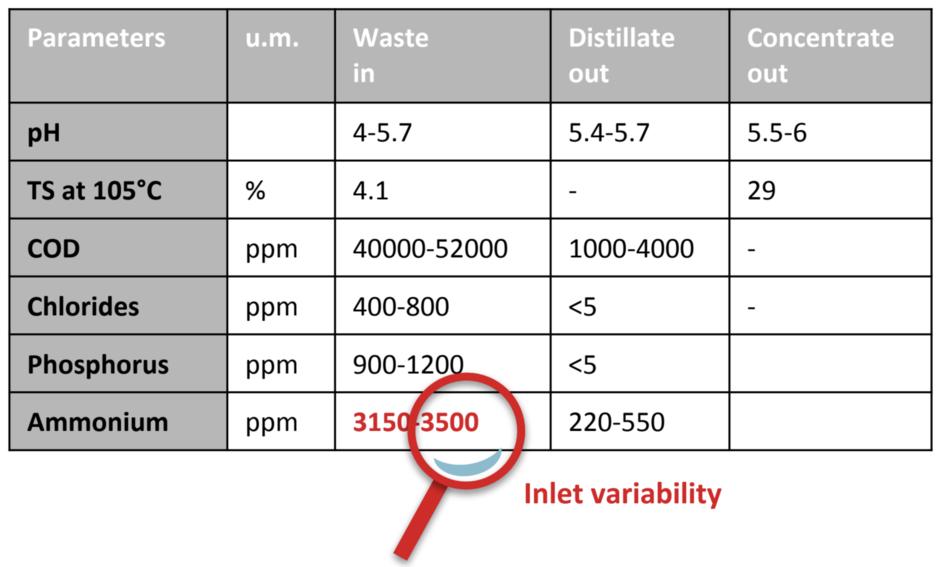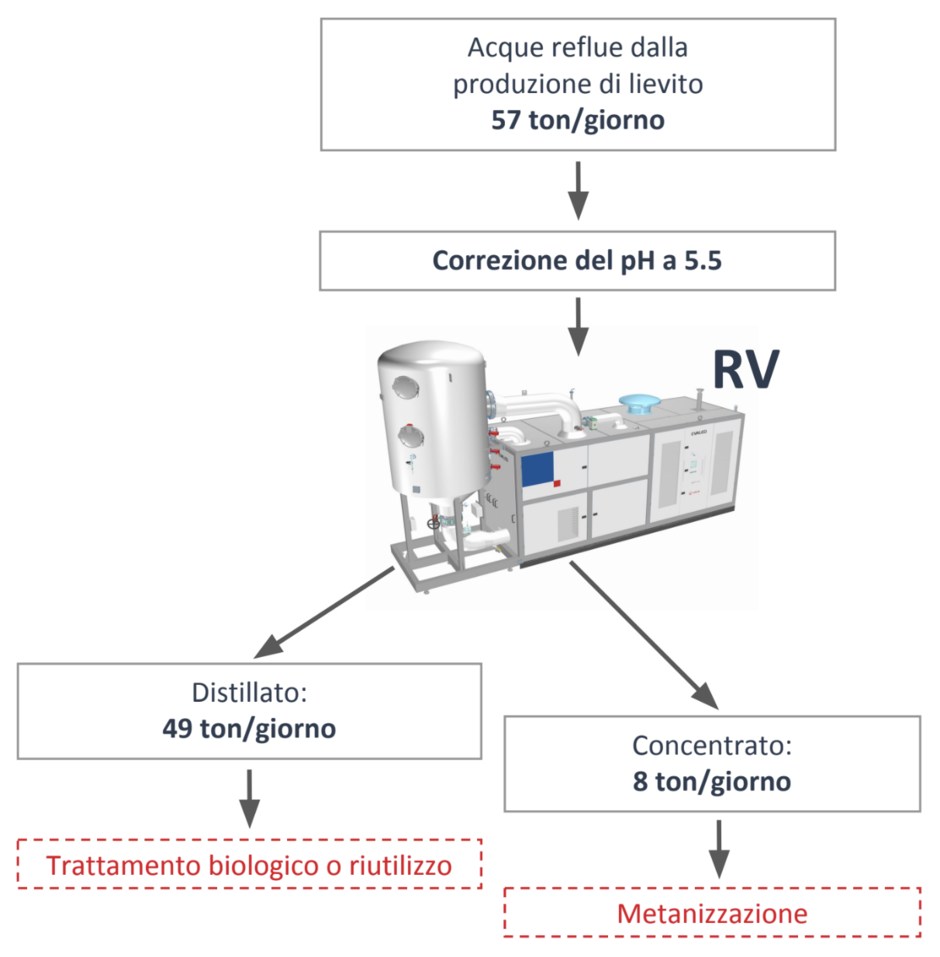 RESULTS
The solution provided met the needs of the client, who renewed their trust in EVALED technologies with a repeat order for another production site in Canada.
RESULTS

- Reused water: ∼86%
- Concentration factor: ∼7 times
- Reduction of wastewater disposal volumes and costs;
- Water reuse
- New opportunities for concentrate use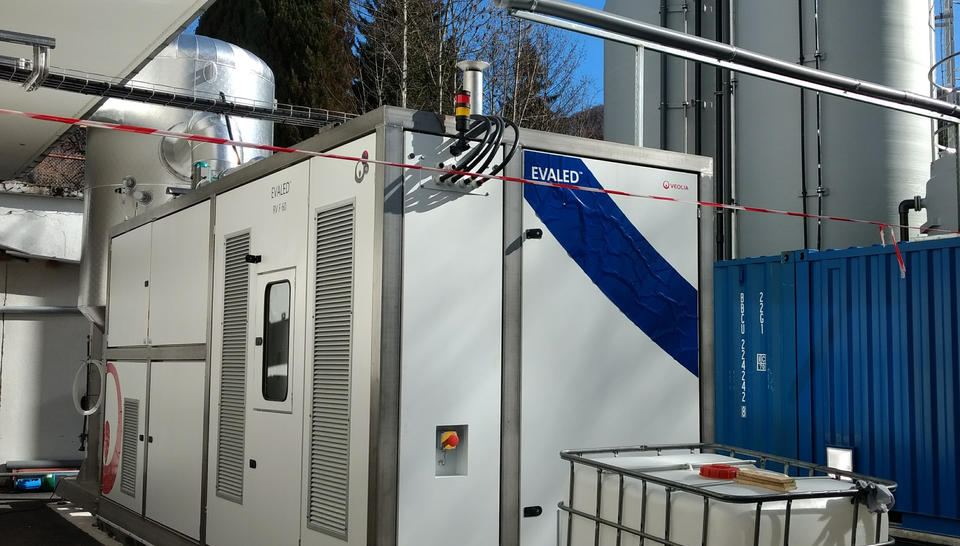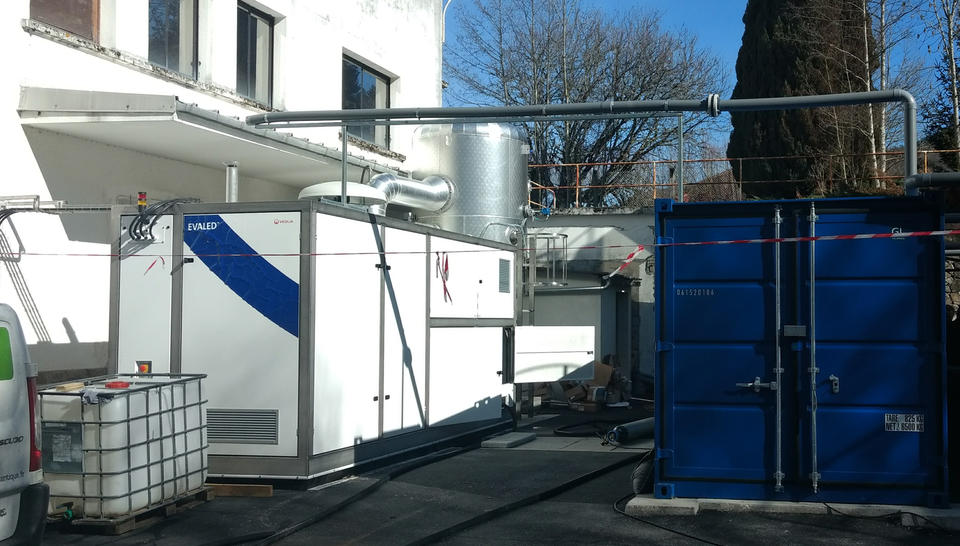 Heat pump and forced circulation evaporators