The AC F series evaporators are designed to be sturdy and reliable, making them suitable for treating particularly polluted wastewater with a high solids content that is difficult to handle with conventional treatment plants. Working at low temperature in the boiling chamber, they can also handle aggressive and dirty wastes.
The AC F line consists of 3 models with evaporation capacities from 20 to 60 tons/day using hot/cold water technology, and is available in single or double-acting, the latter with particularly low energy consumption, depending on the required capacity.
Sturdy design and easy maintenance
The availability of a cogeneration or flue gas heat recovery plant makes these evaporators especially advantageous as they are able to harness excess thermal energy, thereby lowering the operating costs associated with electricity consumption.
Flow rates of 20 to 60 tonnes/day (6400 to 19200 tonnes/year) of distillate produced

Single and Double Effect

SUPERDUPLEX and AISI316: different materials of construction to handle different types of waste

The high quality of the distillate produced allows it to be reused for various business purposes, thus reducing supply costs and water impact. The substantial reduction in wastewater volumes means that disposal costs are reduced accordingly, making a quick return on investment possible.
The right choice when:

- the waste to be treated has a high content of dissolved salts or organic components
- hot water or a surplus of thermal energy is available on site
- in the presence of high volumes of aggressive effluents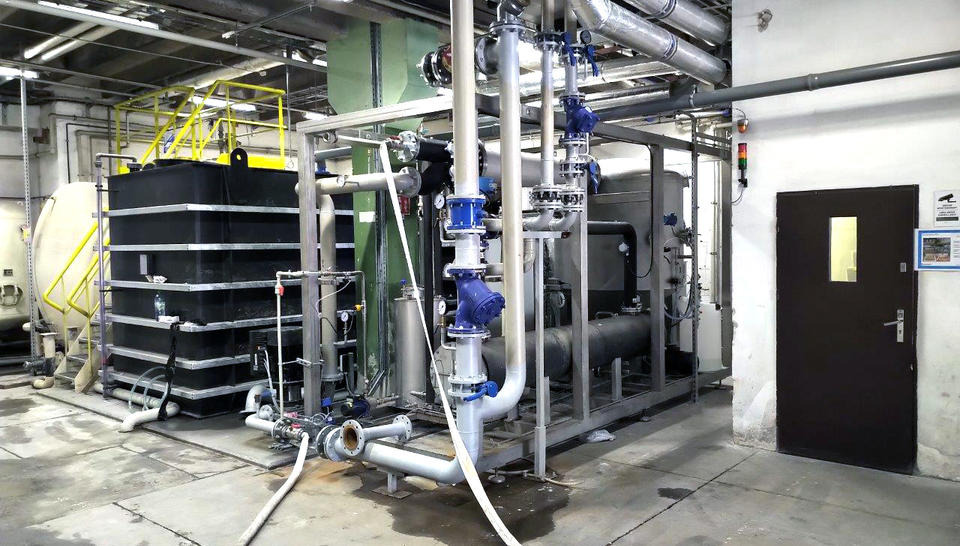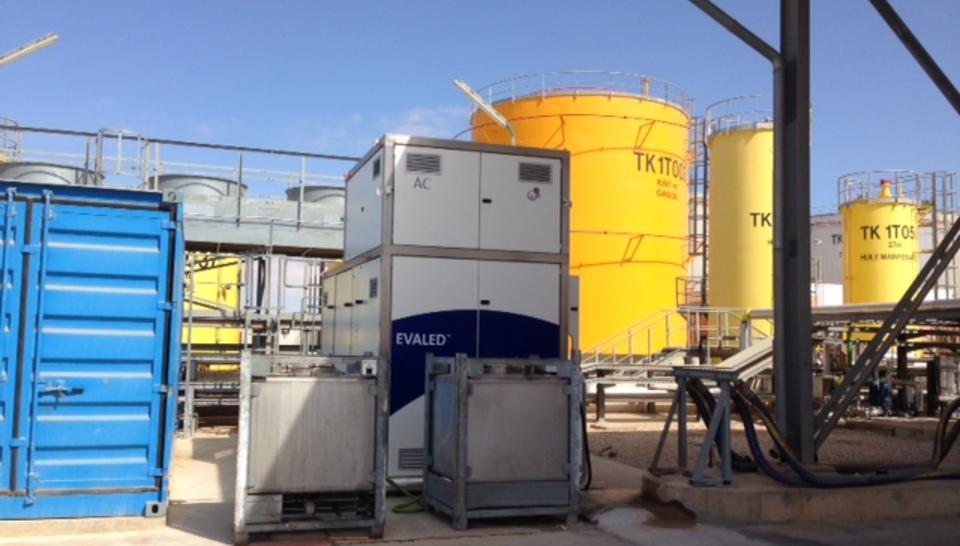 Operational advantages:
Continuous working mode

Ideal in the presence of low-cost thermal energy

High quality of the distillate obtained

Continuous working mode

Low operating costs

Automated unit  

Remote control

Ease of use

Tailor-made Service Packages 
All EVALED evaporators are standard and modular, frame-mounted automated units to minimise the space required, require minimal labour and maintenance, and are ready to use (plug & play).
MODELS & CAPACITIES
| Model | Max distillate produced |
| --- | --- |
| AC F 20 | 20 tonnes/day |
| AC F 40 | 40 tonnes/day |
| AC F 60-2 | 60 tonnes/day |