THE CLIENT
The Client is a multinational company operating in various areas: components, lift technology, industrial solutions, material services, steel. The Central American site manufactures stainless steel.
THE CLIENT'S REQUEST
The Client aims to achieve Zero Liquid Discharge (ZLD) by recycling the distillate in the process, alongside the reverse osmosis permeate that escapes from the pre-treatment of waste water produced by the stainless steel pickling process.
A further challenge is the variability of waste concentrations to be treated.
THE SOLUTION
Evaporation technology: 4x RV F 60
Construction material: UNS S32750
Overall dimensions: 4x 18 sqm 
Evaporation technology: 6x AC R 6
Construction material: UNS S32750
Overall dimensions: 6x 11 sqm
ANALYSIS OF MAIN PARAMETERS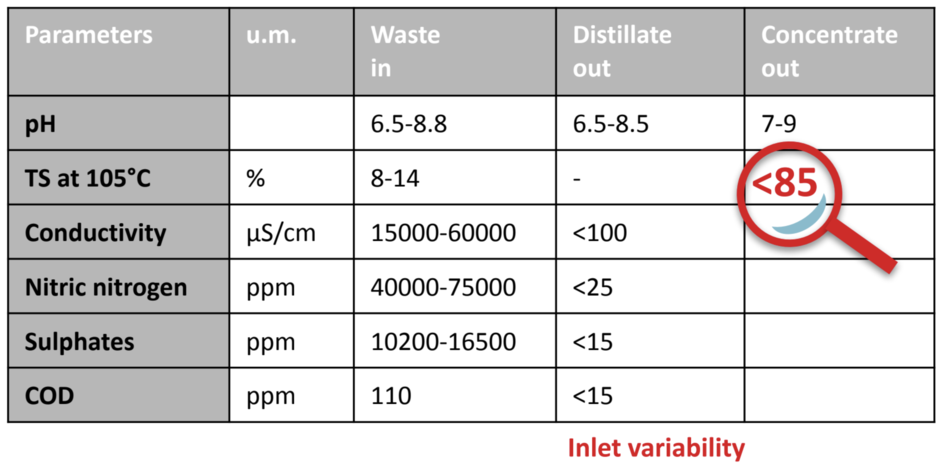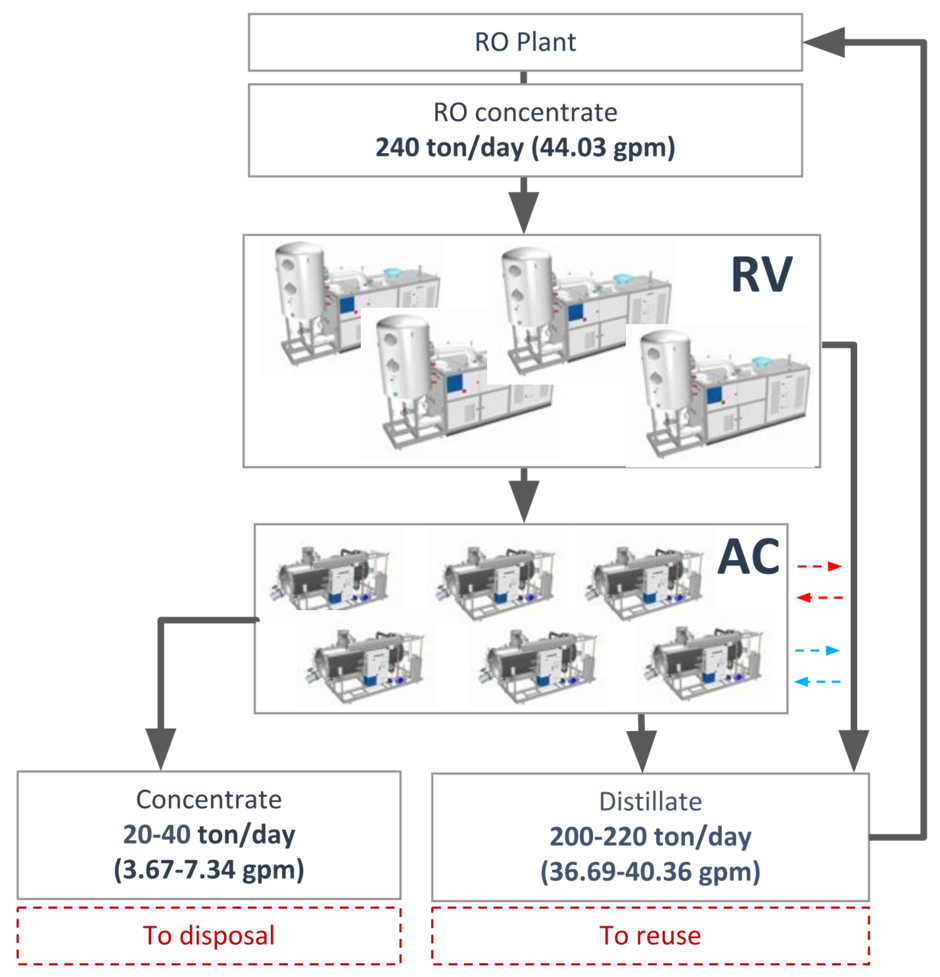 RESULTS

- Water recovery: ~85%
- Concentration factor: ~7 times
- Recycled distillate in the production process
- Reduction of salty solid sludge disposal costs
- Zero Liquid Discharge (ZLD)
- Return on investment: 2 years