THE CLIENT
The Client is an American multinational food company that produces cereals and convenience foods such as biscuits, crackers, cereal bars, fruit snacks, frozen waffles, chips and vegetarian food.
THE CLIENT'S REQUEST
The Client aims to find a wastewater treatment solution that enables to:
• reduce the disposal costs of salty wastewater produced in the two new chip production lines at the Polish site;
• reduce the product's water impact.
THE SOLUTION
Evaporation technology: 2x AC F 40
Construction material: UNS S32750
Overall dimensions: 2x 13.65 sqm
ANALYSIS OF MAIN PARAMETERS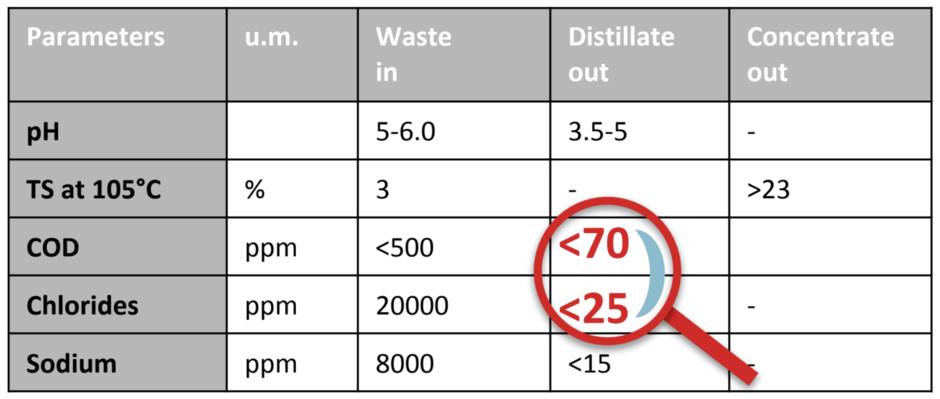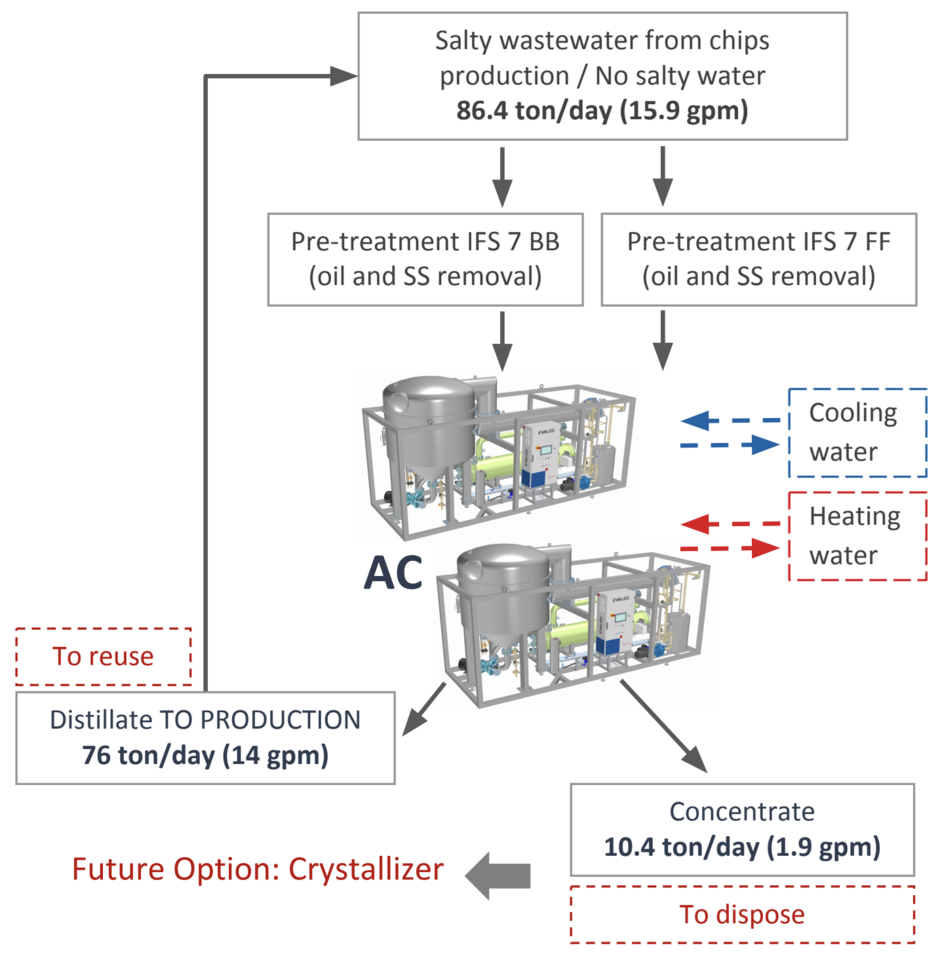 RESULTS

- reused water: ~88%
- concentration factor: 8 times
- reduction of waste water disposal costs
- reduction of the product's water impact, thanks to the recycling of distillate in the production cycle
- energy savings by utilising available waste heat (reducing the environmental footprint).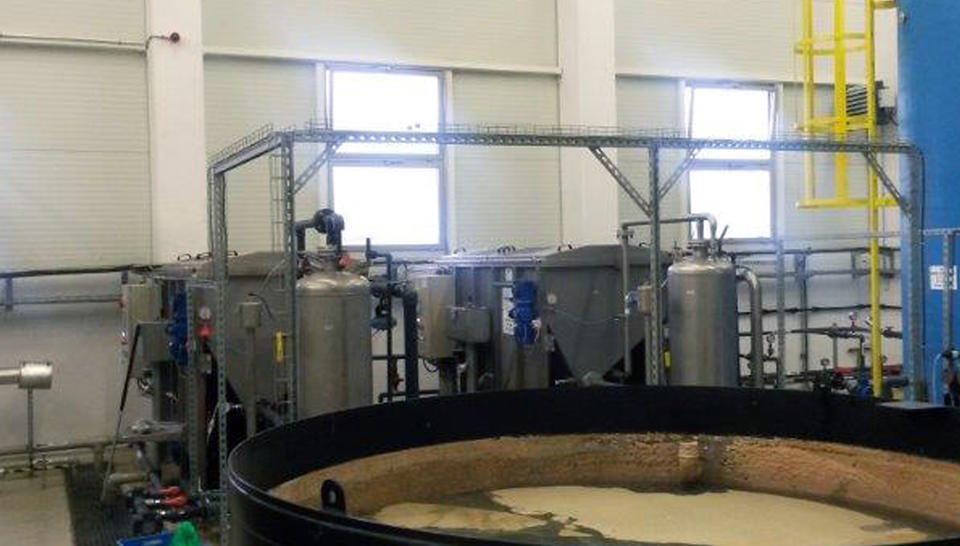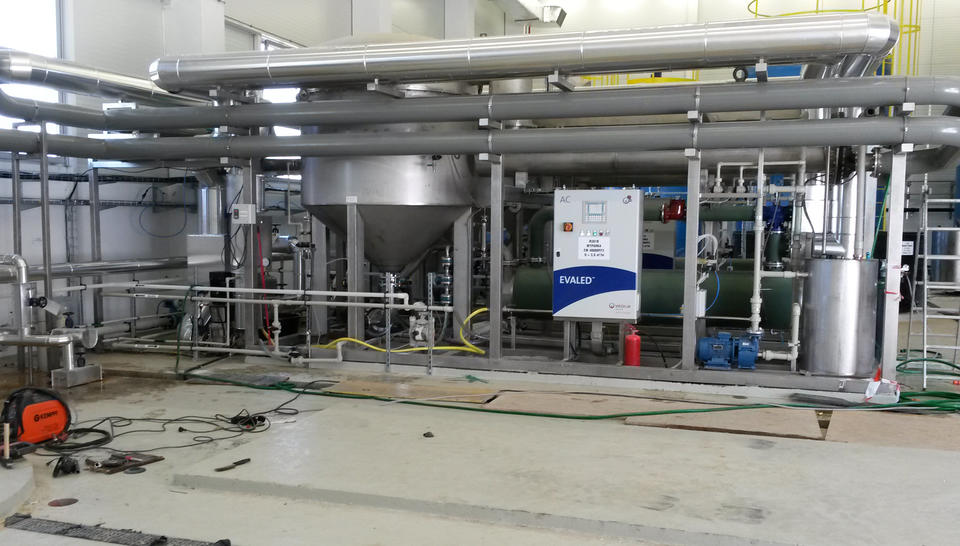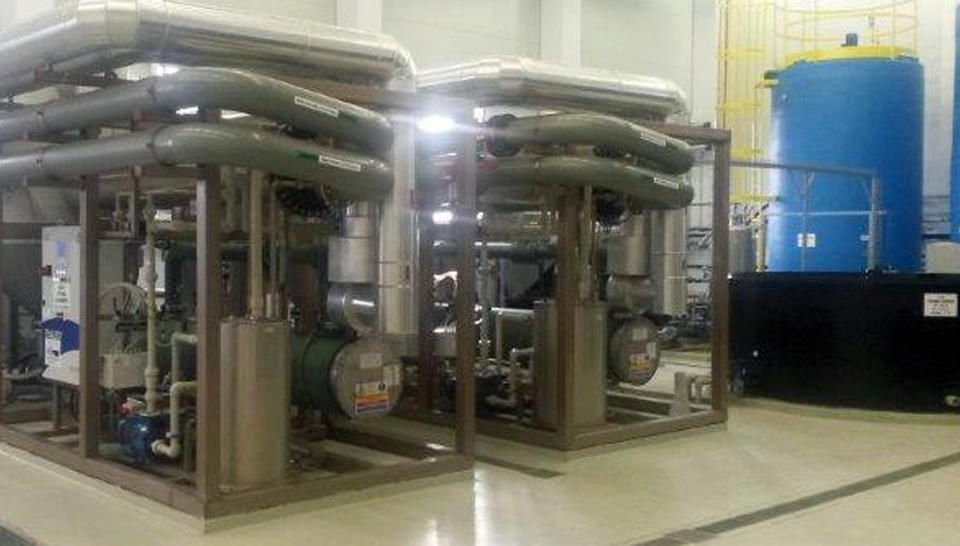 Heat pump and forced circulation evaporators